How to Make iPhone Faster: 7 Little-Known Tricks (2022)
Are you having any trouble with your iPhone's speed? No worries, here we are going to discuss why your iPhone has speeding & performance issues and how you can overcome them in minutes by doing some changes to your iPhone. There are a lot of people who are concerned about having a smooth user experience as they face some issues with their iPhones. Though we all know that iPhone works better than any other phone, but sometimes, iPhone users need to complete some tasks in order to faster the iPhone's speed. 
 We have penned down the top tricks to be known in 2022 to speed up the iPhone and its performance. Here we have also mentioned some of the main reasons out of many why your iPhone is having problems while working. Without any further ado, let's jump to the information: 
What is the Reason behind the Slow Working of Your iPhone?
Identifying the exact reason why your iPhone is working slowly is very important. Lack of knowledge can lead you to an Apple iPhone repair shop whereas you can fix the problem by yourself. There are a few reasons that can cause you a lagging phone and by fixing them, you can have a smooth & fast working device. 
The most common issues behind slow iPhone working consist of outdated software, less used apps, and fully-loaded storage. Below are some more issues that might cause the slow performance or lag in your iPhone:
Not having an updated version of iOS.
Bloatware and other unnecessary files choke up the iPhone's storage space.  
Weak Wi-Fi signal or connection.
The weather is not suitable for the iPhone. 
iPhone settings are automatic.
The iPhone battery has got deteriorated.
The iPhone model is got affected by Apple's performance management.  
Helpful Tricks on How to Speed Up iPhone 
After getting knowledge about the causes behind the iPhone's lagging, it is time to jump onto the iPhone maintenance tips leading to the smooth working and fast speed of your iPhone. Below, we have described a few points for better iPhone performance. No matter which model you are using, you can speed up the iPhone by using the following guide.  
1.  Check for Latest iOS Update 
As an iOS user, if you are facing the issue of lagging then you must update it to the latest version. iOS update helps to fasten up the iPhone's speed. Whenever an iOS update is released, users often start facing speed issues with the existing version. There also can be an issue of overheating. All these iPhone problems only have one solution which is updating the iOS, it will make your iPhone work fast, & cooler, and will support the built-in security.
 Settings> General> Software Update> Tap Download and Install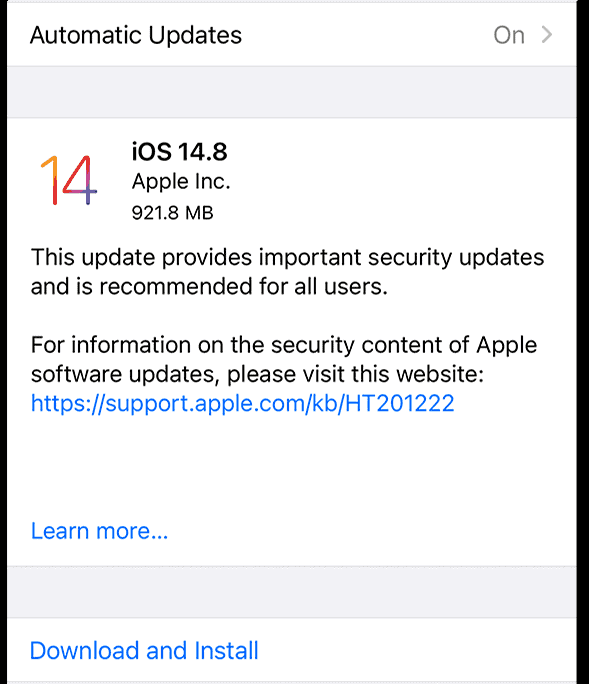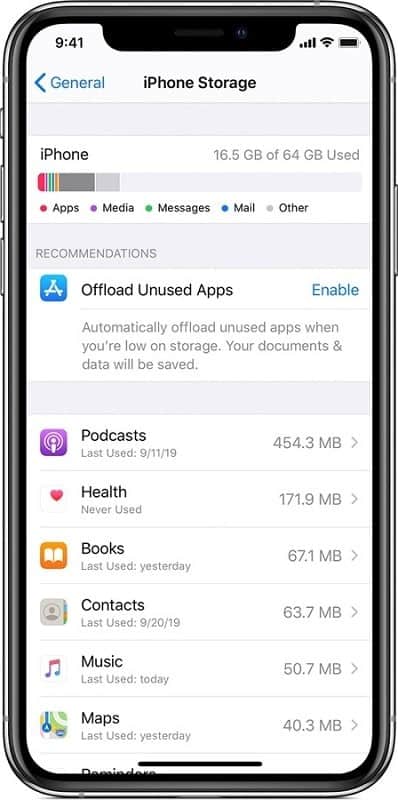 2. Clean Up the Unnecessary Storage on Your Device 
If you have stored unnecessary applications, photos, videos, thousands of messages, or other files in your iPhone, delete them now. Excessive storage is one of the causes why your iPhone is working too slow or not responding well. iPhone users must remove junk files or bloatware to clean up the iPhone. You can start with removing unused apps, and large-sized & copied images that cover extra space in your iPhone. To clear the storage, follow:
 Settings> General> Storage (Device)   
3. Turn Off Background Processes & Automatic App Updates
It is one of the effective ways to fasten up the iPhone's performance instantly and also improve its battery life. Whenever your iPhone is working slowly, it might be because it is trying to update some apps in the background. Try to keep the automatic downloads off by following: 
 Settings> Click on iTunes & App Store> Disable the Automatic Downloads 
Along with it, stop the background processes that drain your iPhone's battery without any reason. For example, multiple apps that are open after use, tasks, etc.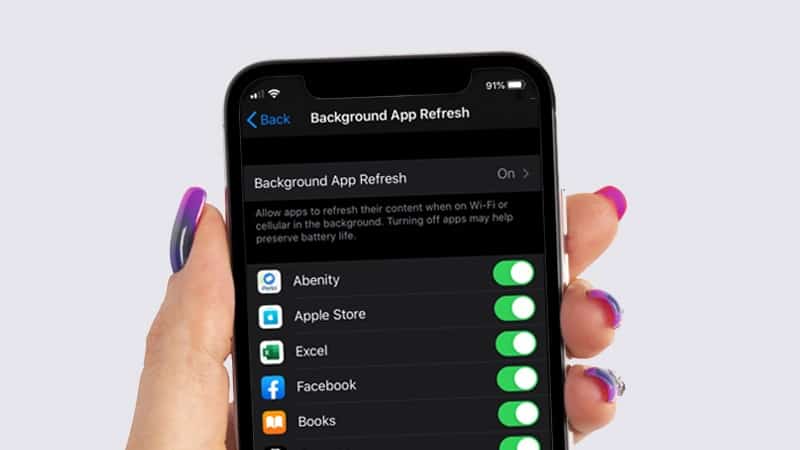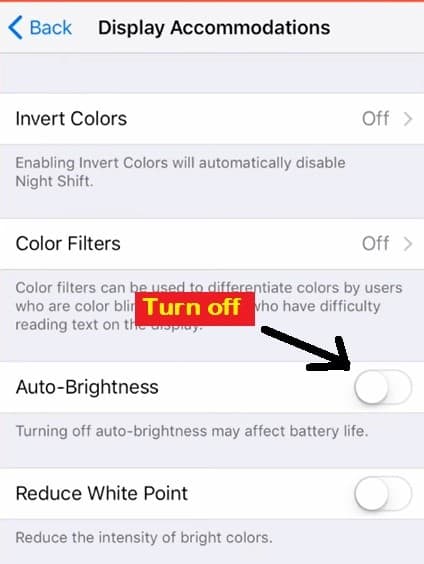 4.  Reduce Screen Brightness & Motion Settings
Keeping the brightness on full all the time sometimes can lead you to iPhone screen replacement as, after a long period, your iPhone screen will pixelate. Also, the brighter screen takes more battery which will slow down the iPhone. Turn it off via:
Settings> Display & Brightness> Reduce it or keep it to the night shift 
 A good user interface on iPhone facilitates transitions between applications with animation. But these transitions are the reason for the slowing down of the iPhone. Get rid of this issue by turning on the reduced motion settings:
Settings> Accessibility> Motion> Turn on reduce motion
5. Reboot the iPhone
If you want to increase the iPhone's battery life, want to make it fast-performing, or want to protect your iPhone screen, just reboot it time-to-time. It will help you with the iPhone's speed by releasing unnecessary & hidden space. Try it once, it always works:
Press and hold the right side button of the iPhone> Swipe right on the button 'slide to power off.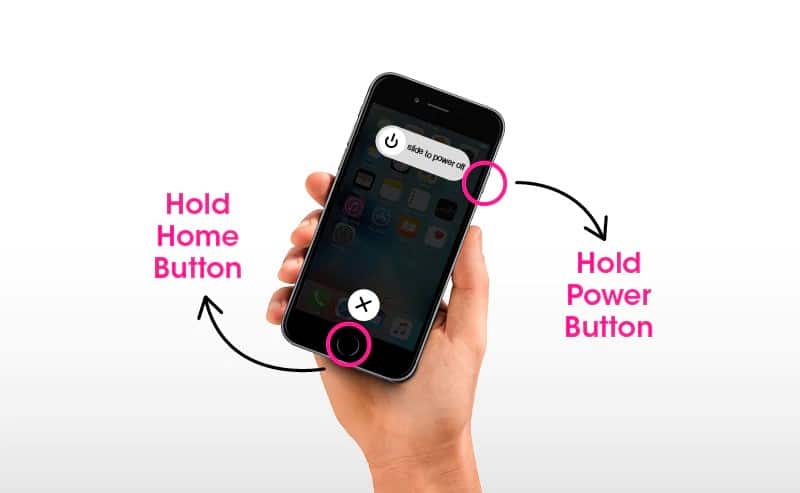 6. Check the Battery Health of Your iPhone
Want to improve iPhone's slow speed? Then, keep the continuous check on the iPhone's battery life; if it shows below 80%, then you must go for an iPhone battery replacement. Sometimes, this problem might occur because of the old model of the iPhone. 
Settings> Battery> Battery Health> Look at the maximum capacity
7. Don't keep iPhone Setting to Automatic 
Being kept on automatic can cause the iPhone to join nearby Wi-Fi connections. It can definitely make your iPhone slow-down in terms of performance and will drain out your battery soon. Turn this off:
Settings> Wi-Fi> Ask to join networks 
Final Verdict
At present, there are available so many solutions on the internet but not all of them are easily understandable. The tricks and hacks we mentioned above are easily applicable and will surely help you to enhance the speed and performance of your iPhone. Considering these points, the users will not require any iPhone screen repair, battery replacement, or anything else. Still, if any issue occurs, there are several experienced service providers for battery issues, iPhone lagging, iPhone cracked screen repair Bournemouth.